OUR SERVICES
BNPI provides coating center services in Cabuyao City, Laguna to customers mainly for automotive and semicondutor parts manufacturing, machine and local suppliers of cutting tools, punching, stamping and forming dies and molds.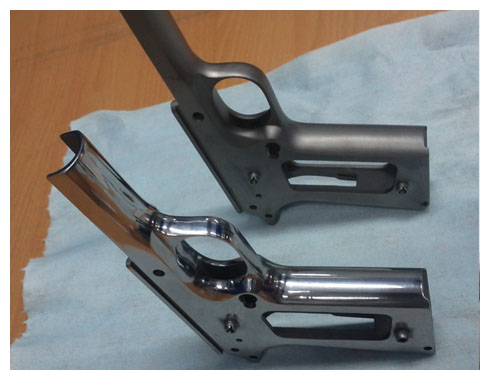 OUR TECHNOLOGY
Physical Vapor Deposition (PVD)
is a nanotechnology vacuum process that constitutes and bonds a thin, wear-resistant coating material to improve tool life and performance. Auxiliary processes include various surface preparation and tool edge enhancement techniques and plasma nitriding capability.

BNPI Recoating
Extending service life of various expensive tools, dies and molds are realized by reconditioning and applying the right PVD coatings. BNPI offers special surface finishing technologies to complement regrinding by the customer prior to recoating.
MAJOR APPLICATIONS
Cutting Tools
Our coatings reduce the abrasive, adhesive and thermo-chemical wear on tools for conventional wet, dry and high-speed machining.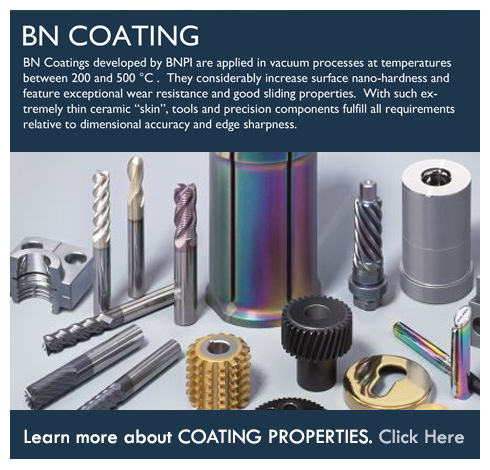 Forming Dies and Molds
In forming techniques, such as extrusion, molding, deep-drawing, coining and bending. Hard coatings reduce friction, groove wear and built-up edges.

Aluminum Die Casting
This application subjects the mold to thermal fatigue and abrasive wear of the surface, best remedied by plasma nitriding and PVD coating, respectively. Such dual treatment can be done in the same PVD chamber.
OTHER APPLICATIONS
Plastic Injection Molding
Coating the mold cavity improves the release of the finished form and lowers wear. Prepolishing before and after coating reduce the roughness of the mold's surface.

Tribology
BNPI tribological coatings are designed to reduce friction and abrasion problems, as machine sliding precision components are exposed to ever greater loads and therefore wear faster, as in motor parts – gears, pistons, bearings.

Special PVD Coatings
These include color coatings for high-end jewelry, dental implants and creative decorative enhancements of metallic objects.

Click here to view our TRAINING AND CONSULTANCY SERVICES